Back
Local Artist Inspires St. Dominic Students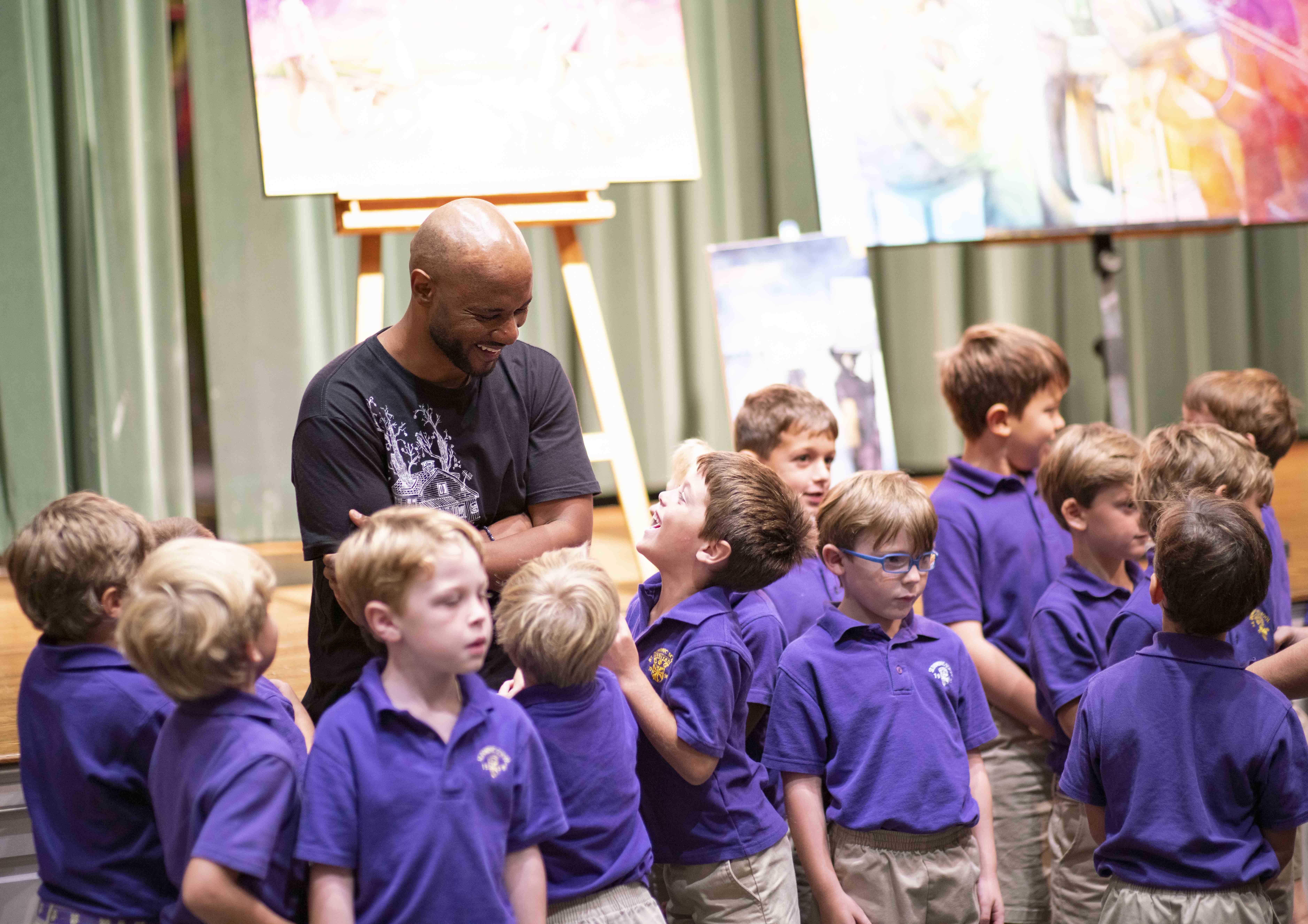 Local artist Danny Broadway stopped by St. Dominic School on September 9 for a visit with students in Kindergarten -6thgrade. He spoke to the boys about his life as an artist, his inspiration, and shared his message to all the aspiring artists in the audience.
Mr. Broadway was born in Little Rock, Arkansas and grew up commuting between there and Memphis. Some of his earliest memories are of drawing not only on paper, but on furniture and clothes; a practice which did not go over well with his mother and grandmother. It wasn't until the seventh grade, when his art teacher pulled him aside and told him he had artistic talent that Danny had the idea he could actually make art.
His interest in art continued to grow throughout high school, and Mr. Broadway cites his high school art teacher, Miss Poole, as a big influence in his decision to pursue art. He attended the University of Memphis and received a degree in Fine Art.
Inspired by the both the past and current world around him, his art portrays movement, light and emotion in colorful images of people, nature and activities. With a love of experimentation, he uses different types of mediums and imagery to transform an image in his mind to a work that connects with the viewer's soul.
St. Dominic Dean Chris Burke has commissioned a painting from Mr. Broadway to hang in the school hallway.