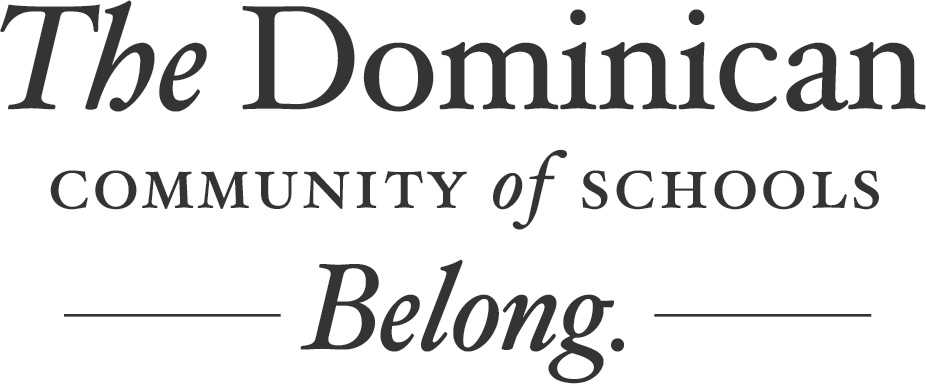 St. Agnes Academy, designed just for girls, and St. Dominic School,
created just for boys, are part of a nurturing learning and
faith community where every student belongs.
The Dominican Community of Schools is more than a campus where you'll find two challenging schools. It is a single community of faith and respect; of principle and purpose.
Who doesn't enjoy a good story and a good donut!
This fall over 45 students are participating in Breakfast and Book Club, which is open to St. Agnes and St. Dominic students in grades 1-6.
"The idea for Breakfast and a Book really arose from my need for some peace and quiet in my own car," said Sara Casey, Director of Library Services. In order to have some peace and calm on the car ride to school, Mrs. Casey began to download audio books from the public library for her family to listen to on the ride. She soon realized how fabulous these audio recordings were and how both her youngest and oldest daughters were fully engaged in the story. "When we listened to The Wild Robot by Peter Brown, I knew I wanted to share the story with my students as well, so I began thinking of ways to make that happen," said Mrs. Casey.
The first session of Breakfast and a Book Club began in the fall of 2017. The response has been amazing! At least 35 students have participated in each session, and this fall 47 students are participating. The beauty of it is its simplicity. Students begin to arrive in the library around 7:10 where they find donuts and juice ready for them. They grab a beanbag, chair, or find a spot of floor and get comfy with their book. They begin the audio recording of the book around 7:25 and listen for about 30 minutes. There are no formal discussions, expectations or rules, just the opportunity to experience the story. On the last day of reading, the club celebrates with a big pancake breakfast in the Cyber Cafe.
"Including food was a very intentional move," said Mrs. Casey. "They may come for the donut, but they leave with a great story in their heart!"
Mrs. Casey's goal is to create a community of readers who love books. "When I designed the program, it was very important to me that this be an absolutely stress free way for students to enjoy a new story. So often in school, reading involves so much more brainwork because books are being used as tools for teaching. Obviously there is nothing wrong with that, but I know that, especially for emerging or struggling readers, that extra academic pressure can cause them to see reading as a burden rather than a fun experience. I believe that one of the most important ways we can create lifelong readers is to expose them to great stories by reading aloud. I have yet to meet anyone who doesn't enjoy hearing a great story," Mrs. Casey said.
Watch for a special Christmas themed Story and a Snack coming in December!.