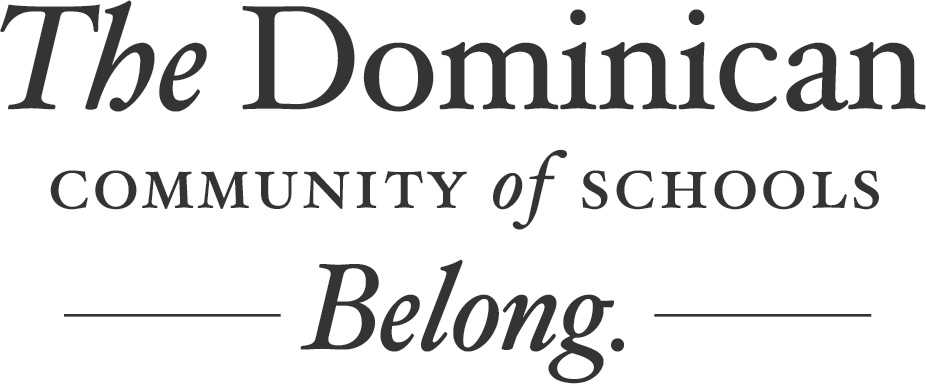 St. Agnes Academy, designed just for girls, and St. Dominic School,
created just for boys, are part of a nurturing learning and
faith community where every student belongs.
The Dominican Community of Schools is more than a campus where you'll find two challenging schools. It is a single community of faith and respect; of principle and purpose.
Spotlight:
Ellie Connick
SAA 9th & 10th Grade English Teacher,
Writer's Room Tutor & Assistant Swim Coach
By Ruth Ellen Berry, SAA Class of 2020
Ms. Ellie Connick is the freshman and sophomore English teacher for the St. Agnes Academy Upper School, along with being the freshman class sponsor, assistant coach for the swim team, and the high school Writer's Room tutor. Although Ms. Connick has only been a part of the St. Agnes community for the past four years, she has truly become an irreplaceable teacher and role model for everyone at our school.
Ms. Connick moved from her home in New Orleans, Louisiana, where she also attended an all girls' Dominican school, to Memphis to attend Rhodes College. While in college she had a job processing books in the Rhodes Library and began to feel her calling as an English teacher. "I loved those few hours of quiet…I got to flip through new books for a few hours a day and by the time I was a senior at Rhodes, I knew I wanted to teach English and fill my days with literature," Ms. Connick said. After continuing her education at the University of New Orleans and working in a large public high school and middle school, Ms. Connick found her way to St. Agnes Academy. "There was never a doubt in my mind that St. Agnes is where I wanted to teach."
Not only was Ms. Connick's decision to come to St. Agnes influenced by her previous Dominican education at her alma mater, St. Mary's Dominican High School, her experiences during her junior year of high school were also a foreshadowing for her place here at St. Agnes. In 2005, when Hurricane Katrina forced her family to flee New Orleans for Houston, Texas, Ms. Connick found herself in yet another Dominican school also named St. Agnes Academy. "I'll never forget how gracious the faculty and students at St. Agnes in Houston were to us during that difficult time," Ms. Connick said. After coming to our own St. Agnes in Memphis, Ms. Connick reflects that the Dominican tradition of the four pillars, Prayer, Study, Community, and Service, have truly united all of these places and made them each a home for her at different points in her life.
Ms. Connick uses her past high school experiences to shape the way she teaches and leads her students. "As a student in an all-girls environment, I was able to mess up and make mistakes all while laughing and learning and without judgment or embarrassment. When students are comfortable in a classroom, real learning is able to happen," Ms. Connick says. Although Ms. Connick teaches English, she hopes for her students to gain more from her class than the plot of Huckleberry Finn. She hopes that through the challenges of her course her students will learn to persevere, not only in a tough book, but in any obstacle they may face: "I want even my quietest student to find her voice and feel confident."
In all of her many roles at St. Agnes, from swim coach, to writing advisor, to class sponsor, Ms. Connick shares her light with everything she is a part of at our school: "Needless to say, life has gotten a little bit busier, but with that, it's been more fulfilling as well." Each day at St. Agnes Ms. Connick shares her talents and kind personality with everyone she encounters and, whether it is with constructive affirmations in the classroom or a smile in the hallway, she makes our school shine that much brighter.