Back
SAA Delegation Debates Issues at Youth in Government Conference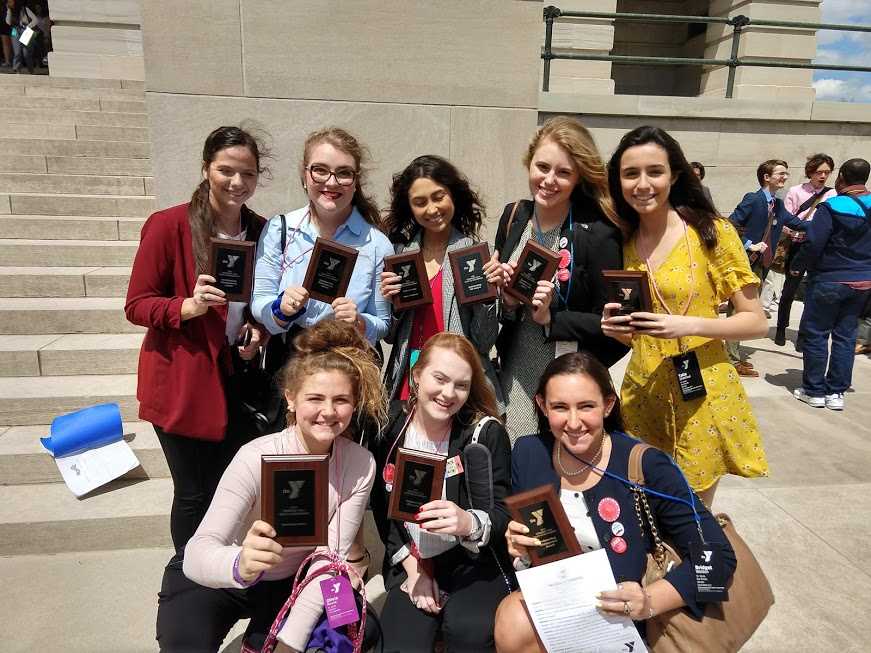 The St. Agnes Academy Youth in Government delegation recently traveled to Nashville for the group's annual conference where they spent the weekend as part of a group of 750 young people debating the issues that face Tennessee and engaging in our democratic process.
Our young legislators tackled such weighty issues as education reform, criminal justice reform, expanding civil liberties for young people, improving school safety, and expanding health related educational curricula.
Maria Thompson served as the chaplain for the weekend, guiding the conference in prayer on a number of occasions. Bridget Weldon and Maddy Ryan successfully moved their individual bills through the House and Senate and had their bills signed into law by the Youth Governor. Talia Shadroui introduced a bill that was chosen to be a part of the Youth Governor's packet, which is a collection of bills the Governor chose to endorse throughout the conference.
Seven of our St. Agnes representatives received honors for their outstanding performance. Bridget Weldon, Maddy Ryan, Rachel Baioni, and Hazel Brady received Outstanding Delegate Awards. Mary Dreyer Smith, Maria Thompson and Talia Shadroui earned Outstanding Bill Awards, and Olivia Rouse received the Outstanding Lobbyist Award. Karis Pepke was selected to serve as the Chief of Editing and Blog Manager for the 2020 Youth in Government Press Corps.