Back
St. Agnes Class of 2020 Celebrates Ring Ceremony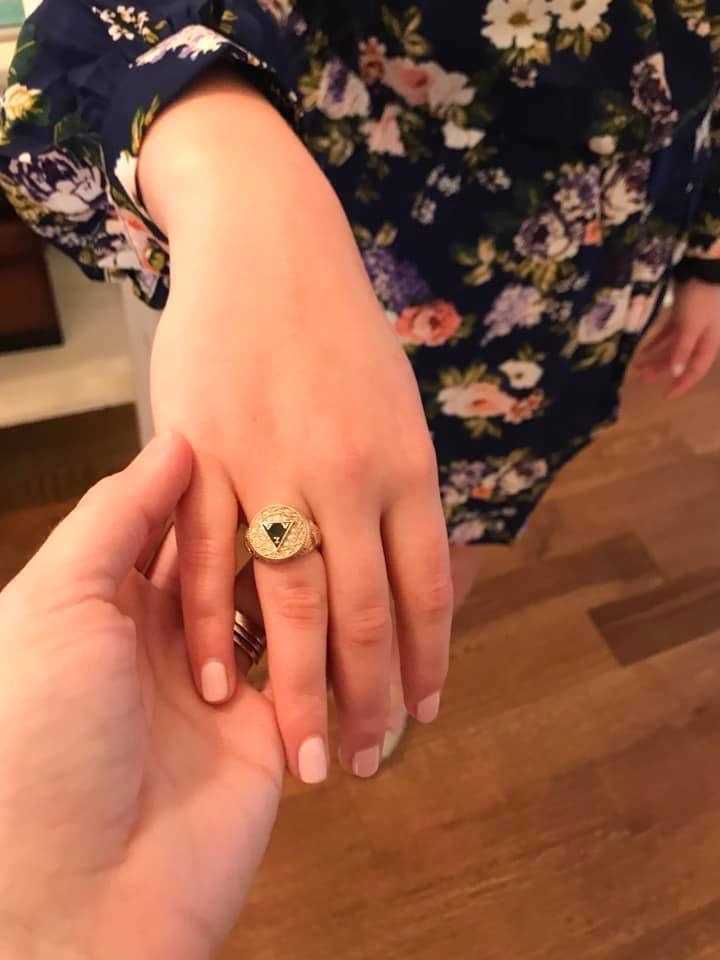 The tradition continues! Members of the St. Agnes Academy Class of 2020 received their class rings during a recent Mass and ceremony held at St. Louis Church. Mothers, grandmothers, sisters, aunts and cousins who are SAA alumnae were on hand to join in the presentation of the rings.
The design of the St. Agnes class ring is filled with tradition and symbolism:
The black onyx triangle represents the three persons of the Trinity: the Father, the Son, and the Holy Spirit.
The round gold setting on which the triangle is mounted stands for our unity as a class, with God in the center as our guide.
The nine white pearls symbolize purity.
The black triangle together with the white pearls symbolizes the traditional habit of the Dominican Sisters, who founded St. Agnes in 1851.
The ring is worn with the base of the triangle pointing toward you until graduation, because we are still learning about ourselves. After graduation, it is worn with the base pointing out to the world.