Back
Tribute Celebrates 8th Graders and their Families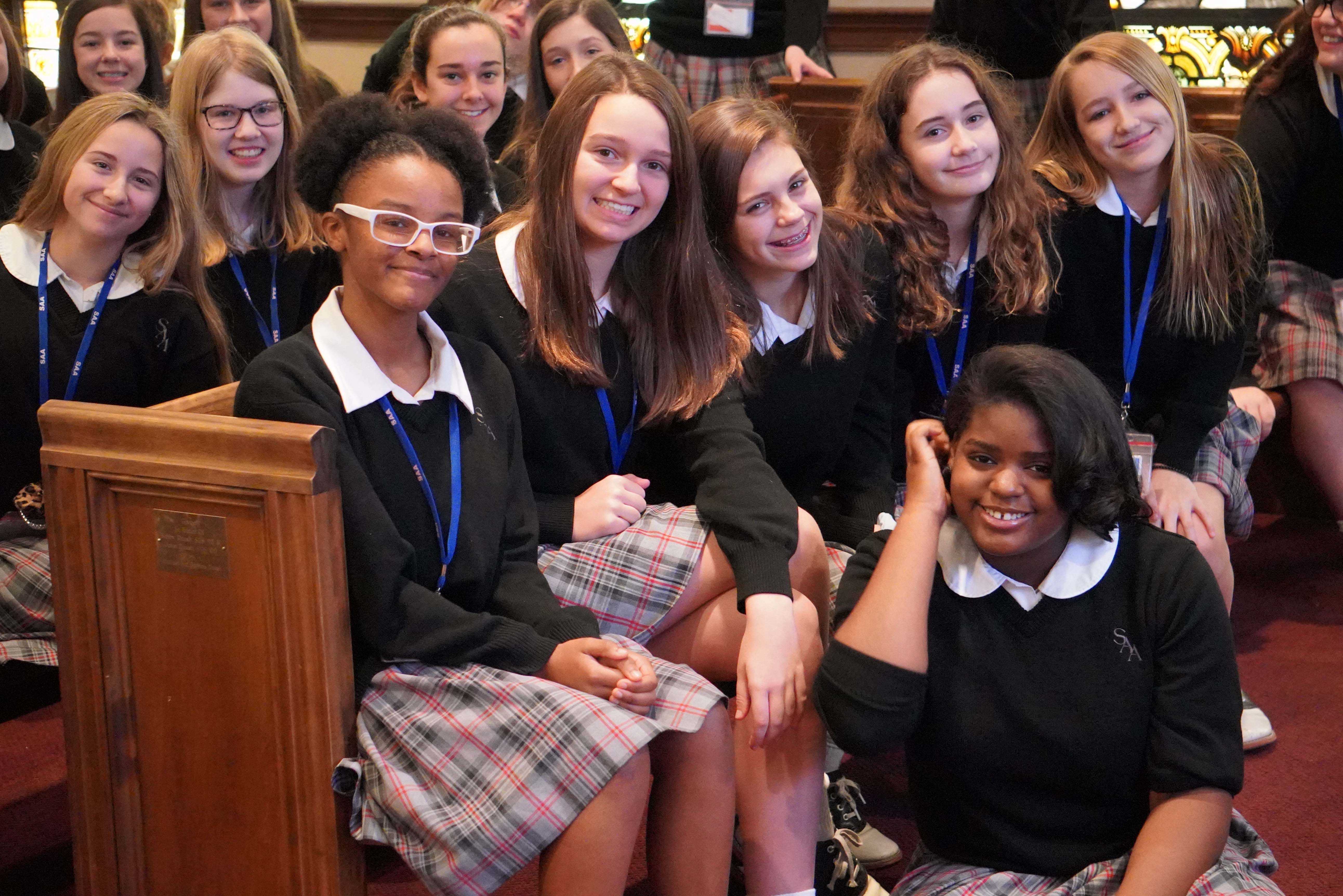 The 8th Grade Tributes for the Class of 2019 mark the11th anniversary of this treasured St. Agnes-St. Dominic tradition. As our St. Agnes and St. Dominic 8thgrade students and their parents approach the crossroads between elementary and high school, the tribute provides families the opportunity to reflect on the many joys that brought them to this place.
"Because our school recognizes the deep love and devotion that forms the bond between a parent and a child, we believe that it is important to honor this gift from God by gathering annually for this event," said Kathy Boccia, Dean St. Agnes Academy Lower School.
The tributes include prayers of gratitude, videos of six-word memoirs written by the students that capture a memory of their childhood, performances by each class, remarks by each Dean, a special gift for the students, and a remembrance video composed and narrated by the students. The 8thgraders present their parents with sunflowers during the program.
St. Dominic Dean, Chris Burke, shared the significance of the gift of a sunflower:
"Like the Sunflower, you stand tall and strong in your loyalty and devotion to your Christian values. You have learned to follow the teachings of Christ like the sunflower follows the light of the sun. Like young Jesus in Luke's Gospel, your light is just beginning to shine. As you continue your journey through life, keep your adoring face turned toward the light of Christ, just as the sunflower follows the sun.