Back
Destination Heifer Ranch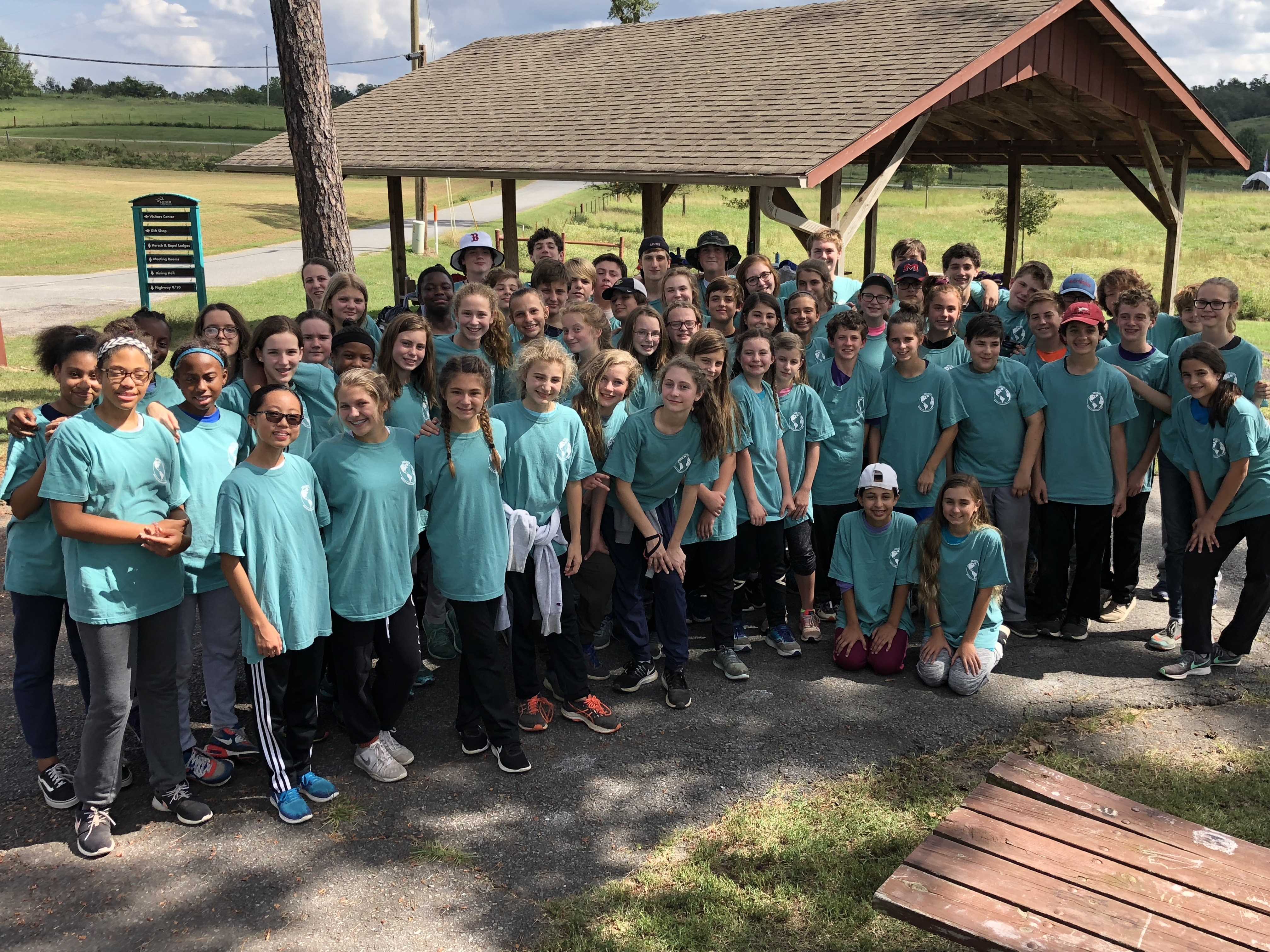 A recent stay at Heifer Ranch in Perryville, Arkansas has provided members of our St. Agnes and St. Dominic Jr. High with a new perspective on the challenges of overcoming hunger and poverty. The St. Agnes and St. Dominic 7th graders spent two nights in early October at the Heifer Ranch where they got to step into someone else's shoes.
Heifer's mission is to end hunger and poverty. Heifer Global Village is a collection of authentic model houses from select countries around the world: mud huts, a stilt house, thatch roofs, rain barrels, and so much more. These homes represent impoverished areas around the globe where Heifer International has worked to eradicate hunger and poverty through gifts of livestock, education, and caring for the environment.
Upon their arrival at Heifer's Global Village students were divided by a lottery into different family units and assigned a "home" in a village site representing Thailand, Guatemala, Zambia, Tibet, Appalachia, a refugee camp, or an urban slum. Students stayed in structures common to those communities from Appalachian cabins, to Thai bamboo houses, to shacks that one might find in a slum in Haiti. Each family group received limited resources for their evening meal. Before they could eat they had to acquire resources from other families in the village, build a fire as well as cook their own meal.
Through the Heifer experience, students learn that nothing can be taken for granted— shelter, food, water, or cooking fuel.
"We've been studying the Social Justice Teachings of the Church and the UN Sustainable Development Goals (which support the Church Teachings) to prepare for the experience," said Julia Schuster, Jr. High theology teacher. "While at Heifer students are forced to examine and experience the struggles that other people struggle with daily. They experience a type of poverty through the eyes of the people that live it. Through the experience our students develop an empathy for the less-fortunate that stays with them long after their time at Heifer. It is a life skill that they will use to make their world and community a better place."