Back
Seniors Sign Letters of Intent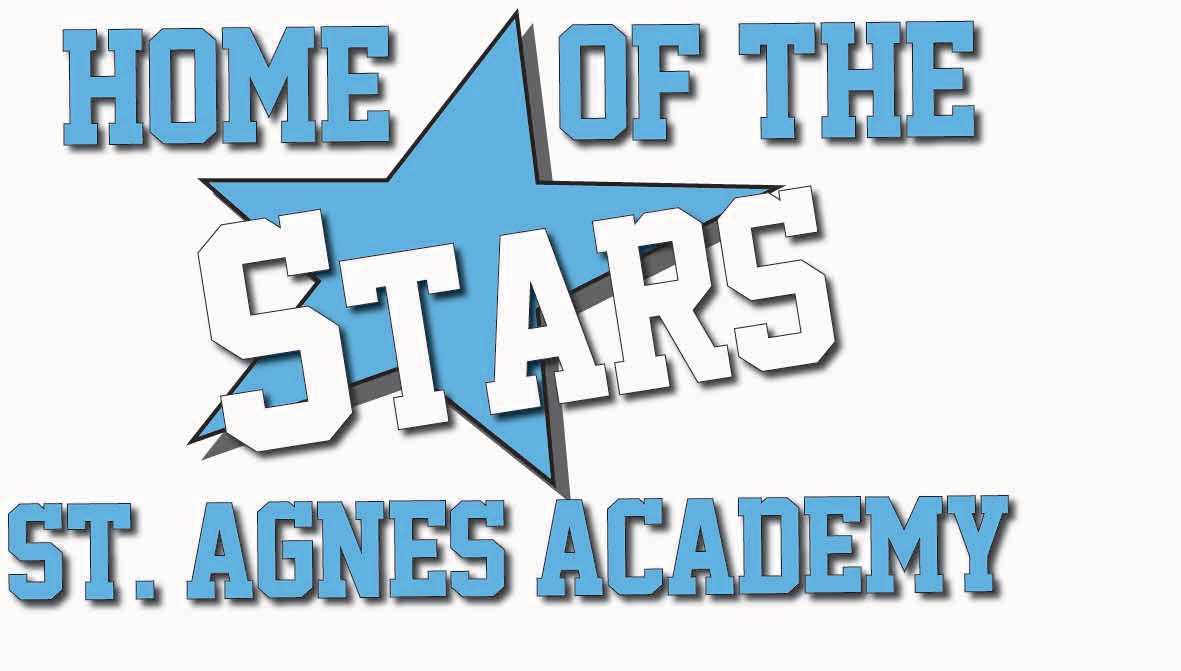 St. Agnes Academy celebrated seniors Carolyn Barksdale (University of Tennessee, Knoxville -track), Olivia Berntson (William and Lee - basketball & track), Rebecca Calderoni (University of Memphis - soccer)and Kate Sander (Tulane -track) as they signed their college athletic commitments during a virtual ceremony with their St. Agnes classmates and families.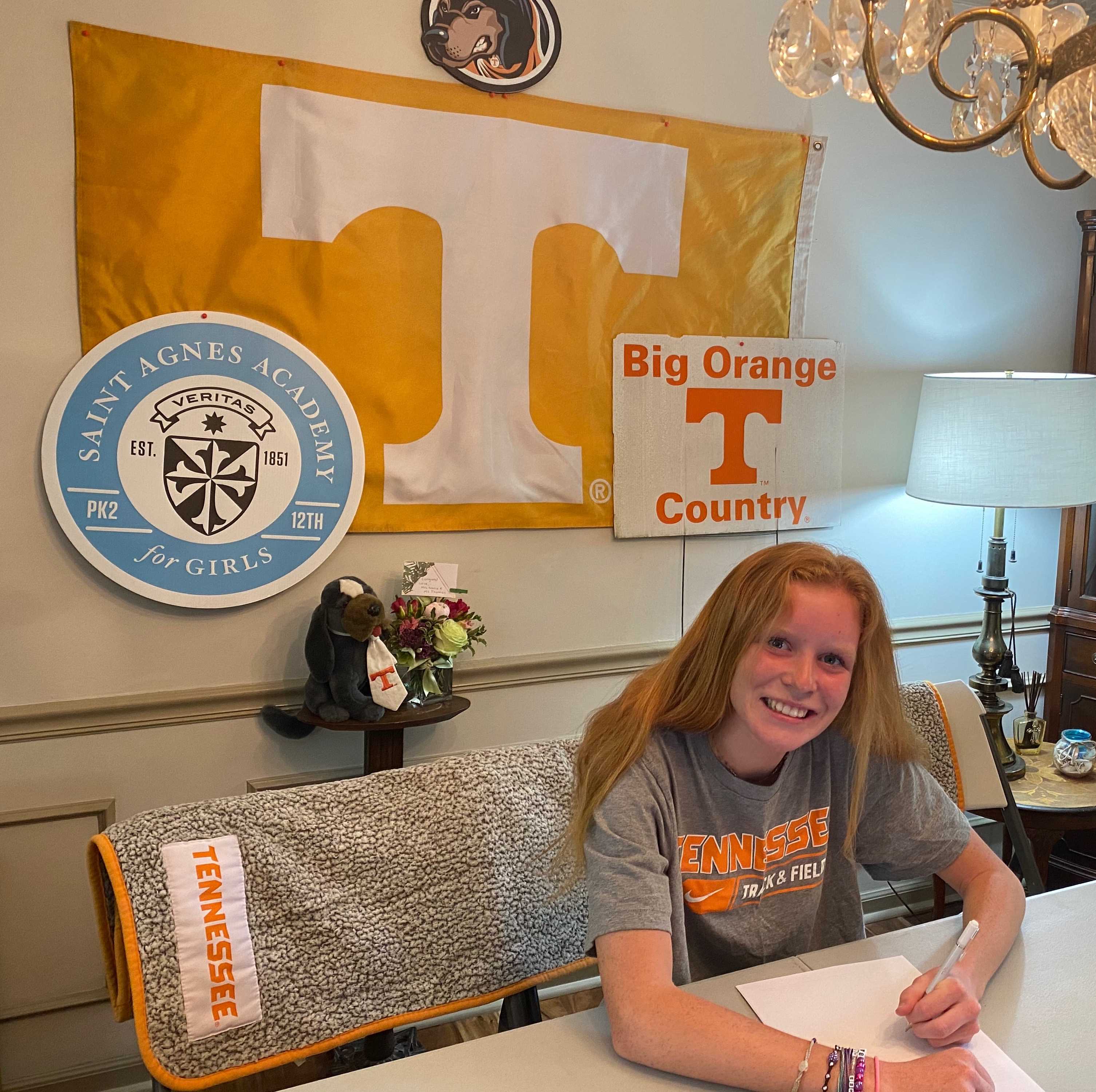 Carolyn Barksdale signed a letter of intent with the University of Tennessee at Knoxville where she will compete on the track team. At St. Agnes, Carolyn has been a member of the soccer, cross county and track teams for four years. An outstanding athlete, she has demonstrated an amazing determination and resiliency coming back from two ACL injuries. Despite the adversity she faced Carolyn won back-to-back regional and state championships in both the 4 x 800 meter relay and 800-meter in 2018 and 2019. She also placed 4thin the state in the 400-meter in 2019. Carolyn has maintained excellence in the classroom, earning a 4.0 GPA, and she is very active in many clubs at St. Agnes. She volunteers as a coach for Special Olympics and is involved in her church group youth participating in mission trips and local charity events. Her parents are Mariann and Cannon Barksdale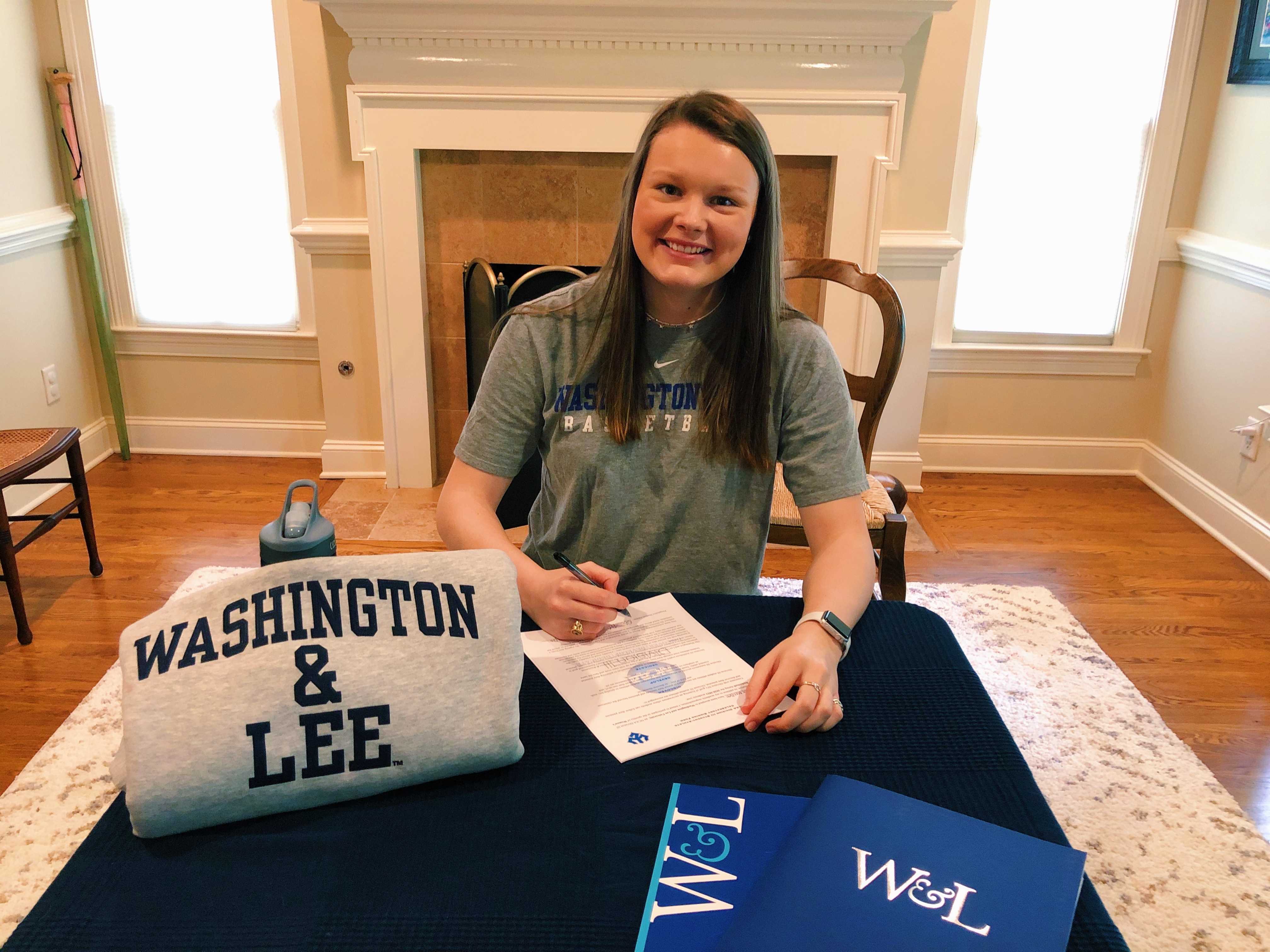 Olivia Berntson will continue her athletic career at Washington and Lee University competing on both the basketball team and the track team. Olivia, who is a National Merit Finalist as well as an AP Scholar, is the recipient of the prestigious Johnson Scholarship to Washington and Lee. While at SAA, Olivia has participated in soccer, basketball, swimming and track. She has been named to the West All—Region team in basketball for three years, earned Scholar Athlete honors for three years, and holds school records in both the Pentathlon and 400-meter relay. As a junior she was a state qualifier for the pentathlon. As a senior she served as captain of the basketball team. Despite an ACL injury that prevented her from playing soccer and basketball this year, Olivia persevered and joined the swim team to keep in condition and prepare for the spring track season. She is a member of the National Honor Society, a staff member of the school's award-winning literary magazine, Calliope, and serves as a team member of the G2Crew. Her parents are Eric and Dr. Gail Berntson.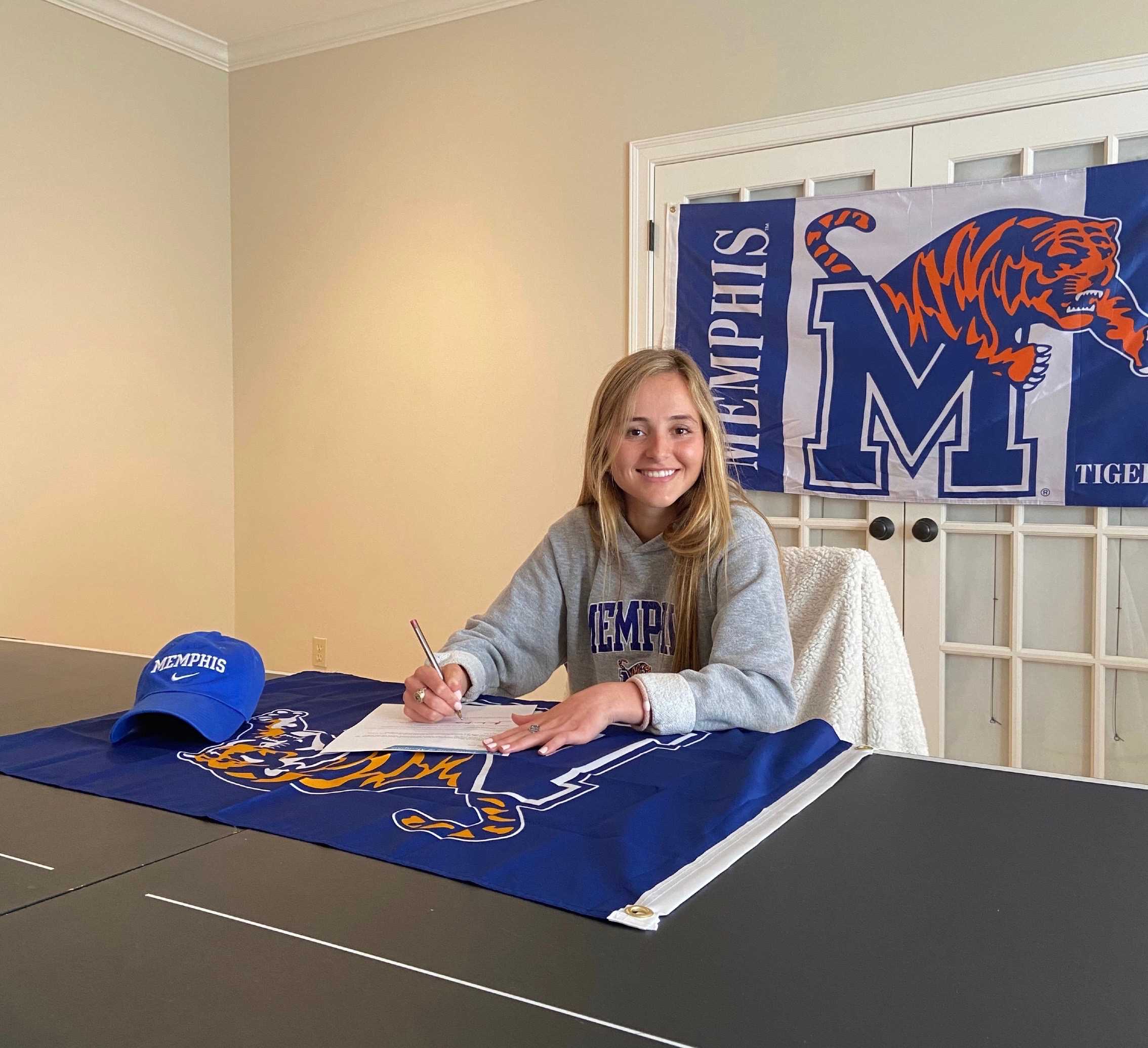 Rebecca Calderoni signed a letter of intent to continue her soccer career at the collegiate level at the University of Memphis. Rebecca has attended St. Agnes since 7thgrade and has competed for the STARS as a member of the cross country, soccer and track teams. Rebecca plays soccer for several club teams in addition to playing for the STARS. On the soccer field, Rebecca is known for her speed and agility. She took that speed from the soccer field to the track winning two region titles and two state titles as a member of the 4 x 800 relay team in 2018 and 2019. She also participated in the 3200-meter run. She was named to the All Metro team in cross country in 2018 and the All Metro team in track for 2018 and 2019. An outstanding student, Rebecca has earned Summa Cum Laude honors for three years and is a member of the National Honor Society. Her parents are Ana and Jesus Calderoni.
Kate Sander signed a letter of intent with Tulane University where she will compete as a member of the Green Wave track team. An outstanding athlete and pole vaulter, Kate has been a member of the St. Agnes track team for four years and has also competed for a club pole vault team that travels throughout the United States. Kate is a three-time qualifier for the New Balance Nationals and she emerged twice in the Elite Division and once in the Championship Division. She was the 2018 Indoor Pole Vault Runner-up and was named the 2020 Pole Vault Indoor State Champion. Kate has been the regional pole vault champion for three consecutive years and won the TSSAA State Pole Vault title in 2018 and 2019. She was well on her way to breaking the state pole vault record this season. She has earned Summa cum Laude honors for three years and is a member of the National Honor Society. Kate's parents are Christy and Tommy Sander.