Back
St. Agnes Academy Alumnae Hall of Fame Inducts New Members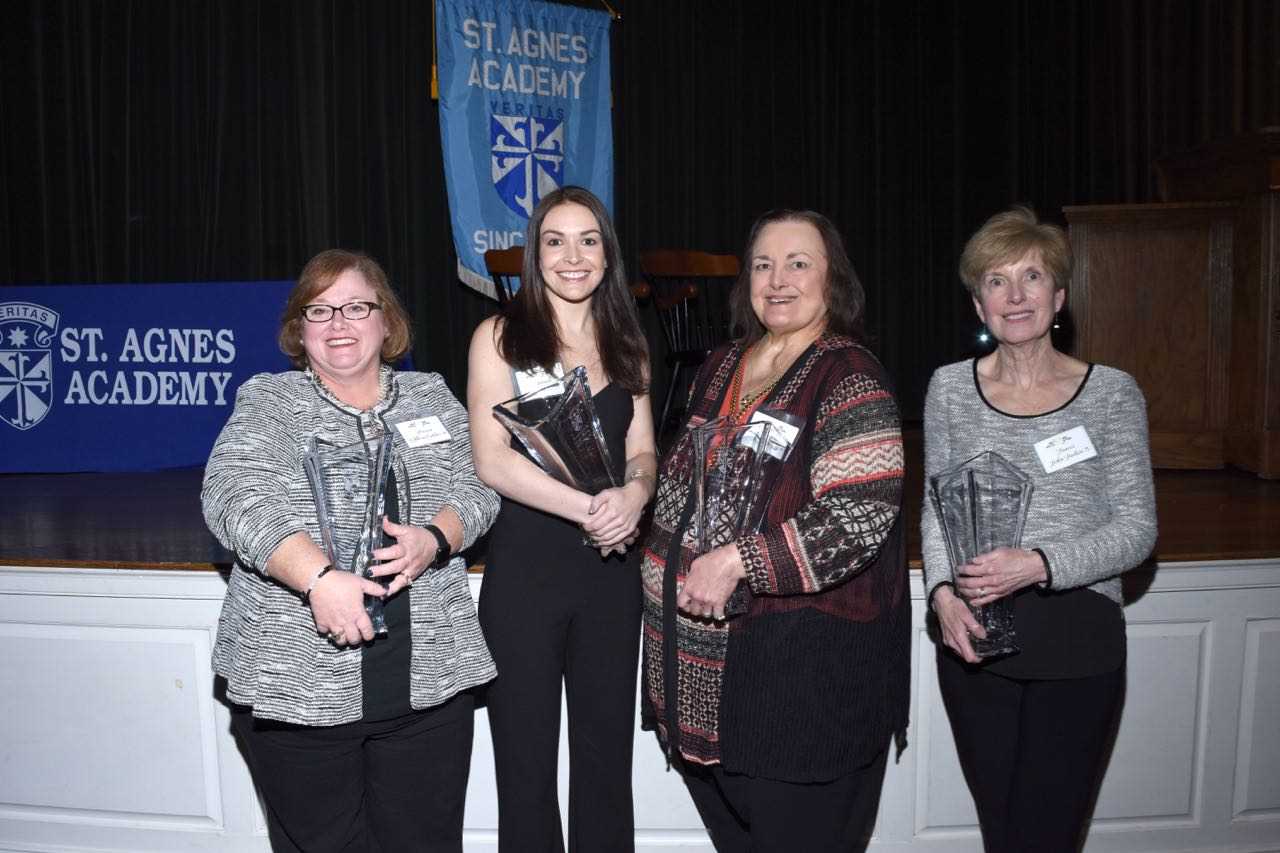 St. Agnes Academy honored four outstanding women during the School's 20th annual Alumnae Hall of Fame ceremony in January. The 2020 inductees are Celia Walsh '69, Frances Larkin Paulson '75, Pearson Uhlhorn Crutcher '84, and Amanda Lott '04. These women have made remarkable contributions to their community, distinguished themselves in their careers, and supported the St. Agnes Academy mission.
The St. Agnes Academy Hall of Fame was established in 2001 on the School's 150th anniversary. The Hall of Fame honors those exceptional individuals who command respect within their careers, civic, or charitable endeavors, are devoted to the mission of St. Agnes Academy, contribute to the community, and exemplify the standards instilled at St. Agnes Academy.
2020 St. Agnes Alumnae Hall of Fame Honorees:
Celia Walsh, Class of 1969:
Celia came to St. Agnes Academy in the 5th grade and graduated in 1969. Celia graduated from George Peabody College, now the College of Education, Vanderbilt University, in 1973 with a Bachelor of Science degree in Education and Math. She earned her Master's Degree in Counseling at Memphis State University in 1985. Following college graduation, Celia spent a year as an au pair to the three children of professors at the University of Milan, Italy.
Celia took her love of children and learning and began her 40-year career as an educator in the Shelby County Schools, and she has received many accolades and honors throughout her teaching career.
Her love of SAA is demonstrated often, but most dramatically when she funded the Margaret McNulty Walsh Scholarship in honor and memory of her mother.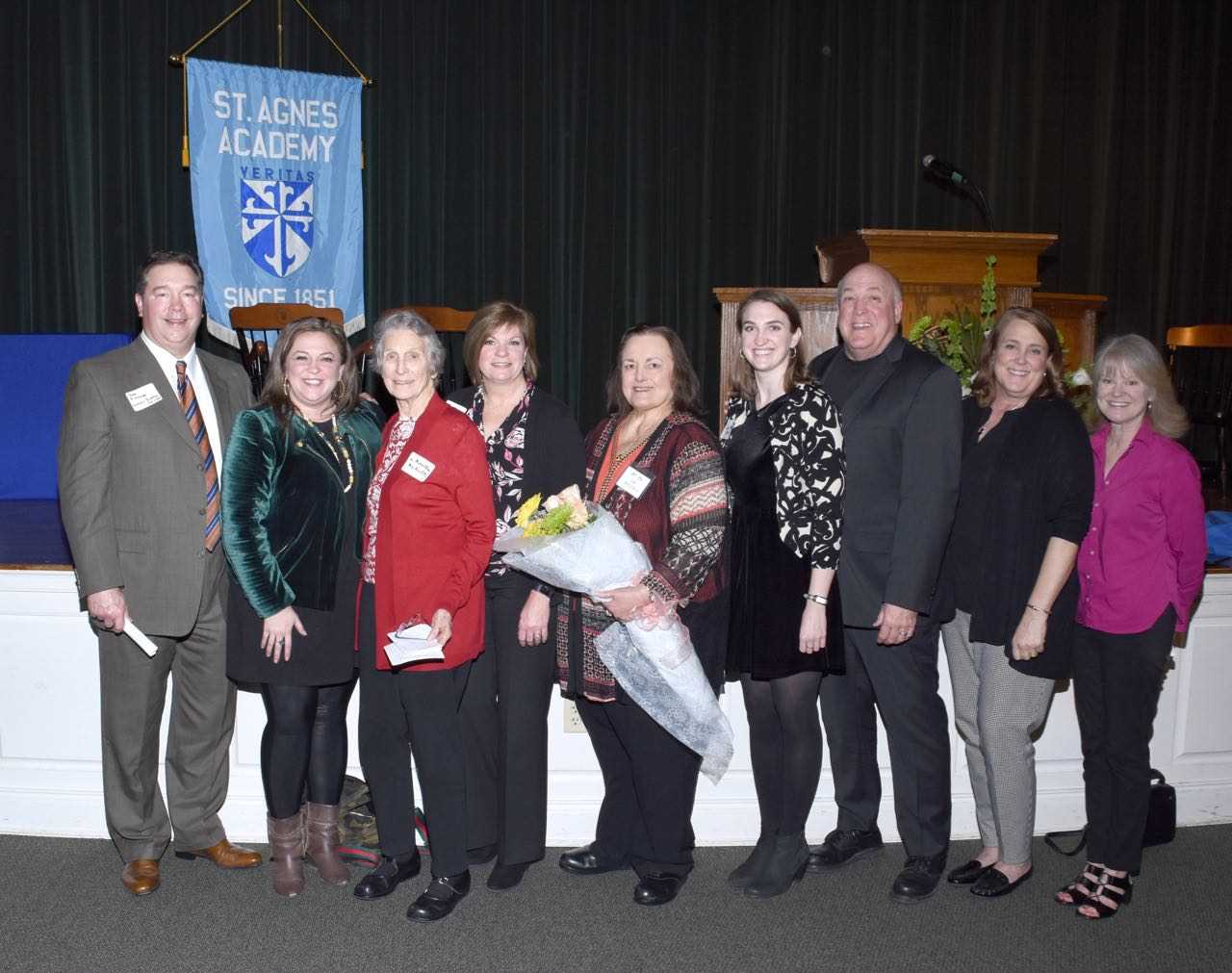 Frances Larkin Paulson, Class of 1975:
Frances was a 13-year student at SAA, always a good friend to everyone in the class, and a natural leader in school and outside in our Memphis community. Frances had a lengthy and successful career as a lawyer at FedEx until her well-deserved retirement. But, retired life didn't stop Frances from giving back to our Memphis community.
Frances has served as a dedicated volunteer and board member to many non-profit organizations and foundations in our community, as well as providing pro-bono legal work to those in need. Frances is a committed member to the class of 1975's Supper Club, who has been meeting once a month for over 30 years, for class fun, fellowship and more laughs than they can count!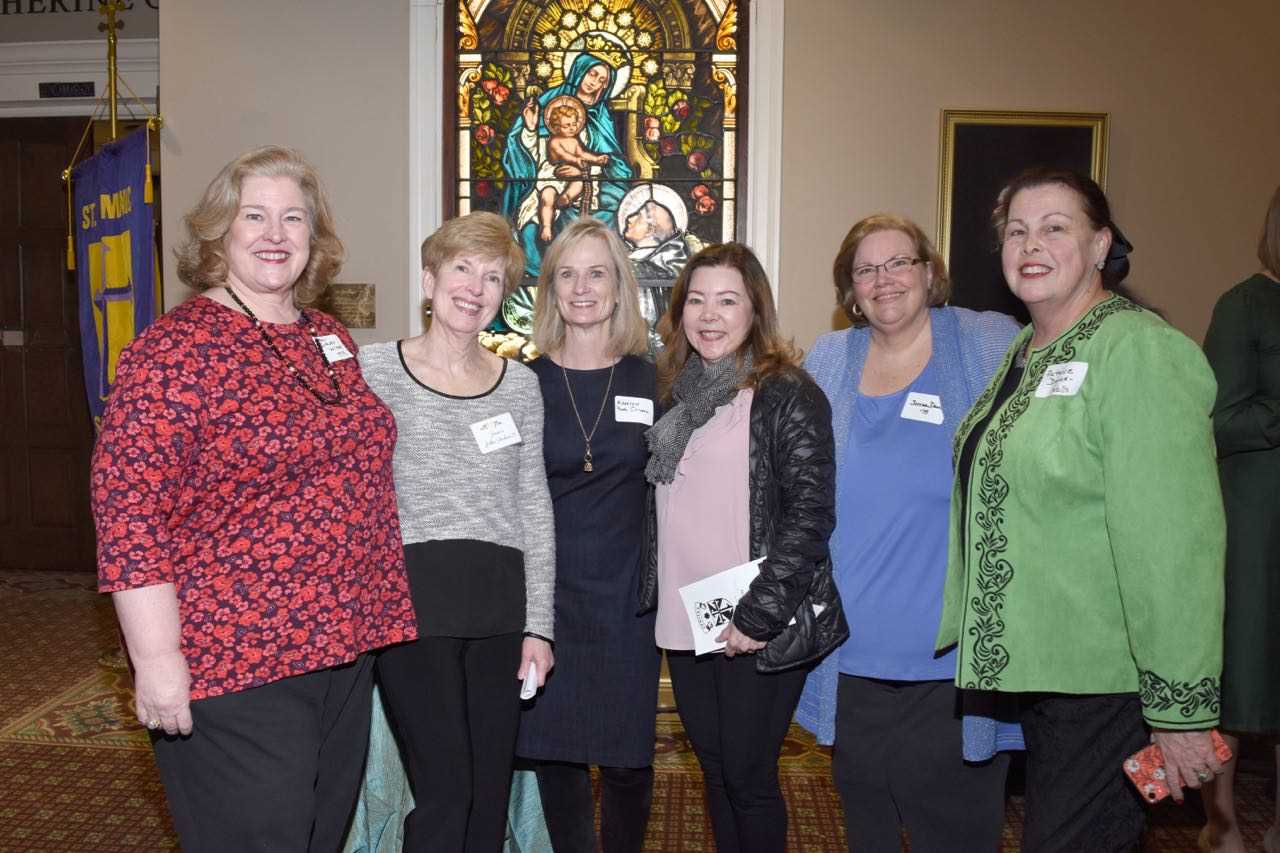 Pearson Uhlhorn Crutcher, Class of 1984:
Pearson is a dedicated member of the Class of 1984! For the past twelve years, Pearson has fulfilled the role of Executive Director of the Society of Entrepreneurs. The purpose of this institution is to promote the general welfare of the community, contribute to the public good and foster education. Pearson, as the first and only Executive Director, has made the Society a premier institution whose members are the most prominent business owners in our fine city.
Pearson's two daughters also graduated from St. Agnes in 2014 and 2016. She embodies the spirit of St. Agnes and the kind of graduate to be proud of… smart, enterprising, community minded and filled with love for St. Agnes Academy.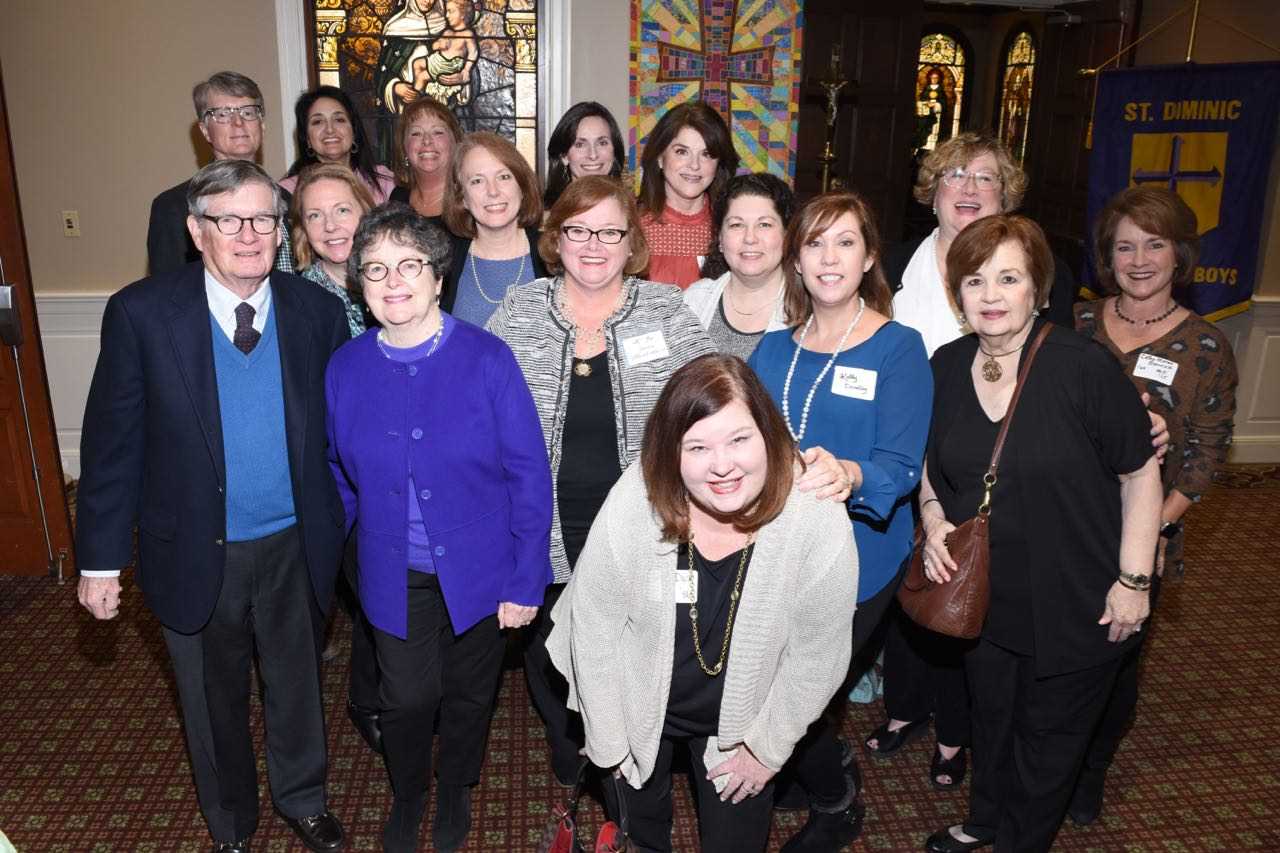 Amanda Lott, Class of 2004
Amanda has accumulated an impressive list of accomplishments in her 15 years post graduation in 2004. As a successful real estate agent, Amanda has been very active in the Memphis Area Association of Realtors, holding several offices and receiving numerous awards. However, it's not the awards and honors that show Amanda's true compassion and philanthropic spirit, it's the manifestation of the Four Pillars instilled during her years at St. Agnes.
Amanda is an active volunteer in the Memphis community, a room mom for her daughter, Cameron (SAA 2nd grade), and she and her mother, Carol, have shown tremendous support of St. Agnes Academy as the Presenting Sponsors of the Annual Gala & Auction and Gingerbread House, and major sponsors of the Annual Golf Tournament.
Although an impressive career resume, Amanda is a shining example for our current students to see such a great example of women's philanthropy.