Back
A "Ten Star" Court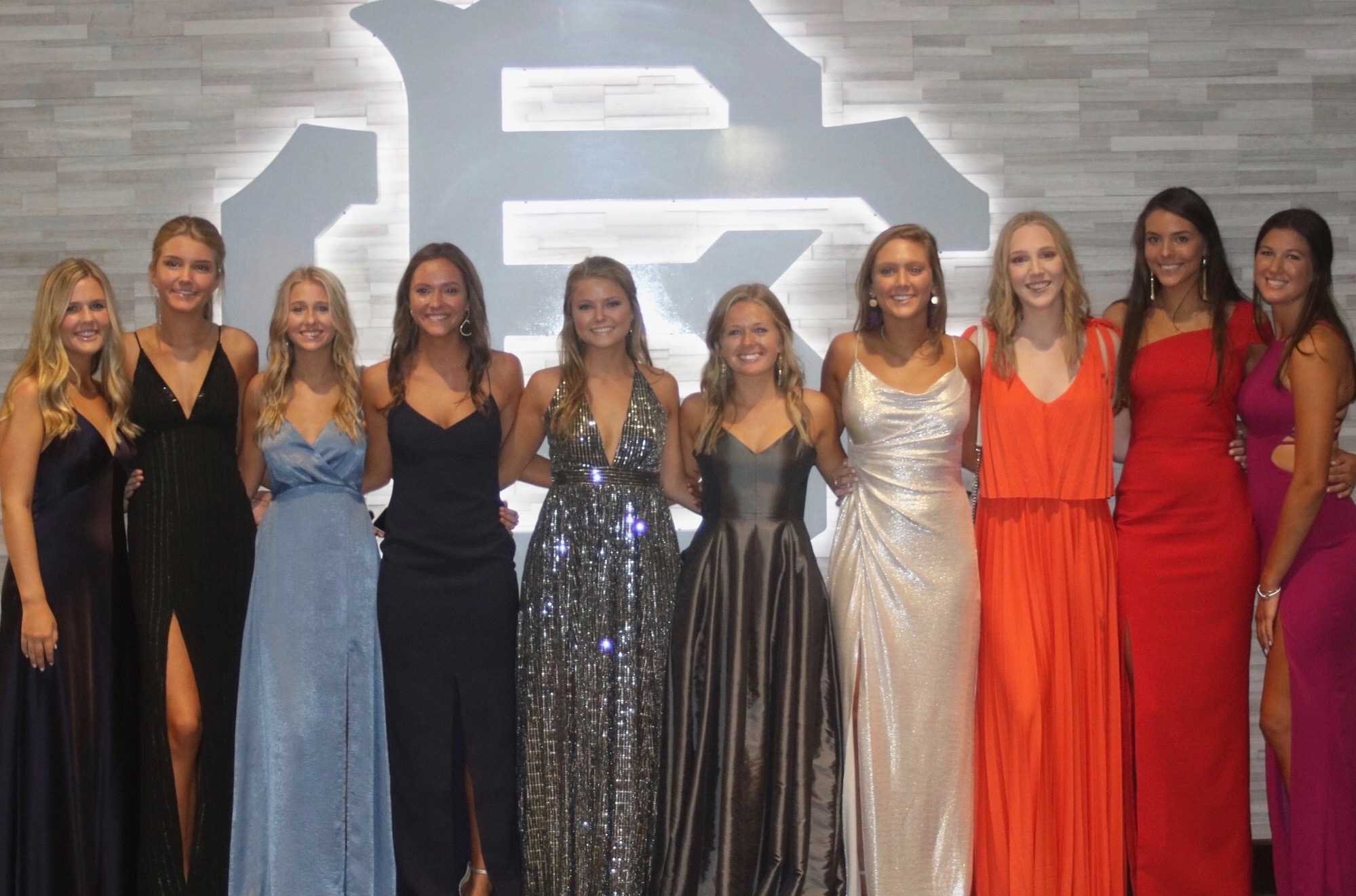 By Apiranee Iverson, SAA Class of 2020
School is back in session, and as usual homecoming season is in full swing this fall. There are sports games and theatre shows the same as every year. But, this year was different in that St. Agnes Academy had a total "sweep" of one school's court—CBHS's Homecoming Court. All ten of the candidates this year are St. Agnes students.
Libby Wunderlich, Olivia Ashbery, Maggie Montegut, Ragan Lessley, Isabella Gattas, Madeline Forsdick, Mary Robinson, Sarah Reno, Gracie Hall and Paige Beda are amazing seniors from SAA who were nominated and chosen among girls from different schools. The girls participated in a pep rally on September 20 during school where they played games and tried to rally up spirit for the CBHS students and the homecoming football game versus Pope John Paul II. All the girls looked fantastic later that night at halftime as they walked onto the field. They made any SAA student or alumnae proud. Mary Robinson was announced as First Runner-Up, and Ragan Lessley was crowned Homecoming Queen 2019, making it the second year in the row when the Runner-Up and the Queen both represent St. Agnes Academy.
To us Stars though, we are all winners when we have such awesome girls representing our school and making up the entirety of the CBHS Homecoming Court!