Back
SAA Students Experience Costa Rica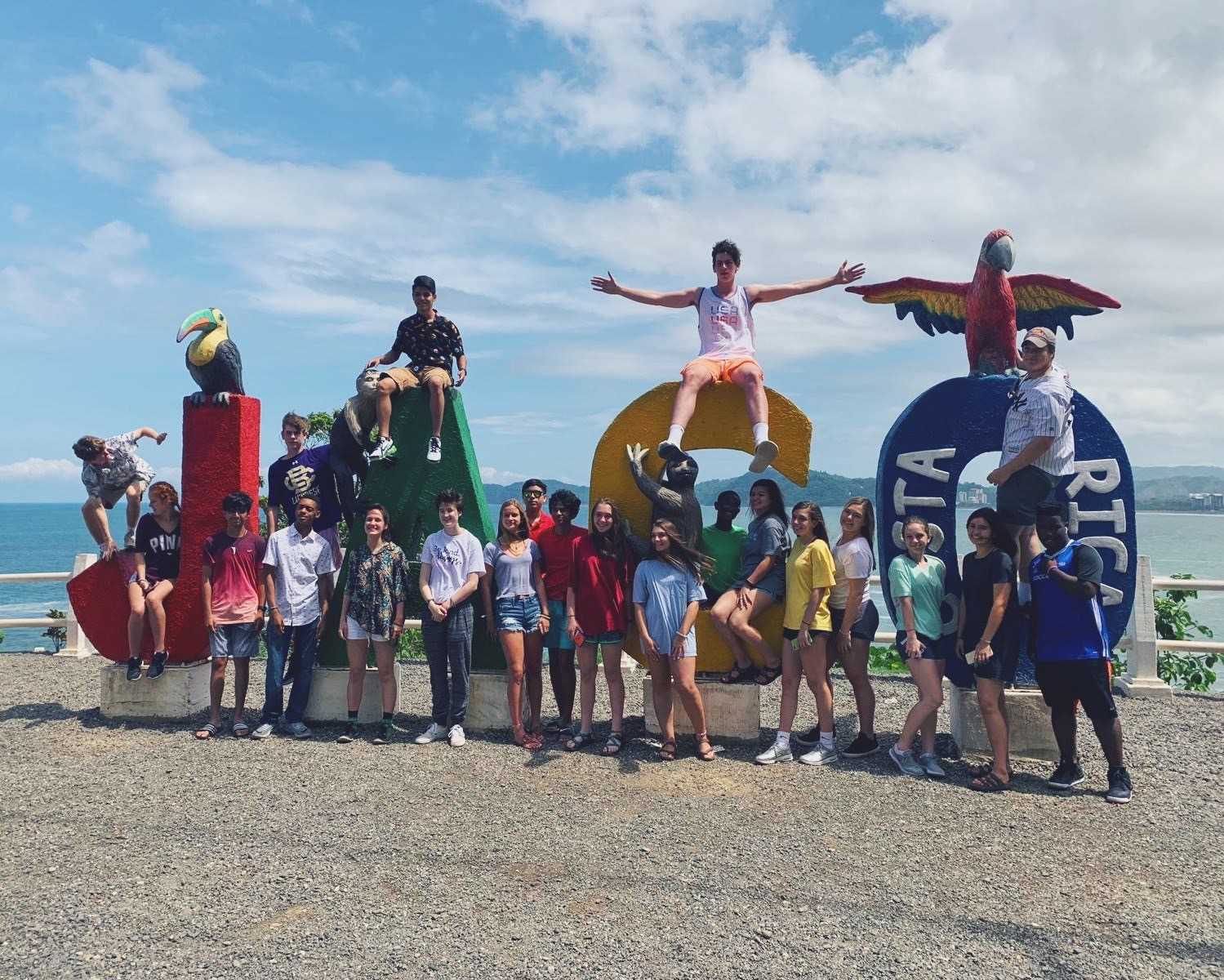 St. Agnes students spent an amazing two weeks in San Jose, Costa Rica this summer. The eleven Upper School students and school ounselor, Maria Smith travelled with CBHS students to Costa Rica in June as part of the school's exchange program. They attended classes at La Salle High School, participated in daily Spanish lessons, and learned about the culture by traveling the provinces of beautiful Costa Rica. The students and their chaperones visited volcanoes, enjoyed beaches on both coasts, toured a sloth sanctuary, explored the capital, and even took surfing lessons.
"Deciding to sign up for the exchange program to Costa Rica was one of the best decisions I have ever made," said SAA senior Summer Edwards. "This trip taught me so much about the incredible culture of Costa Rica. While living with a host family I was able to improve my Spanish while also experiencing the day-to-day life in the country. I was able to visit waterfalls, mountains, black sand beaches and volcanoes, as well as attend school and become friends with the students of La Salle," Summer added.
"My experience in Costa Rica was so much more than being immersed into a different culture and being taught inside a classroom. I learned the most from my host family and the push for adventure they gave me," said SAA senior Anna Grace Palmer.
This is the fifth year St. Agnes Academy has participated in the Cultural Exchange Program with La Salle High School. In January of 2020 students from La Salle will travel to Memphis where they will attend classes at St. Agnes.