Back
Grades 9-12 Counseling
Elizabeth Ehrlicher Counseling Center
Our Personal Counseling Philosophy supports student well-being and healthy development through a comprehensive program that focuses on each grade level's specific needs. This program works in tandem with our College Counseling Program and includes class and individual meetings with students, as well as events and guest speakers.
Whether counseling a student one-on-one or working with groups and classes, our four counselors operate from a model that addresses intellectual, spiritual, physical and social development of the young women in our care. Our counselors involve all parts of the school community in fostering healthy development and emphasize a collaborative approach with families. Parents may contact the grade counselors at any time, whether regarding day-to-day matters or more serious concerns. Our counselors provide confidential and continuing support for students and families exploring personal and academic issues, challenges, and dilemmas.
The Counseling Program begins before students even enter the Upper School. Our incoming 9th graders participate in FSO (Freshman Student Orientation led by the Peer Mentors from the senior class), introducing our newest students to school life, learning, and traditionsand continues working with girls as they advance through all four grades. Each grade has a dedicated counselor.
Our counselors sponsor many programs including Sophapolooza, a day of class bonding for 10th graders, games and lunch. All students attend both career information sessions with alums and female leaders in the community and test practice opportunities for the ACT, PSAT, ACT and SAT. St. Agnes administers for practice the preACT and the PSAT, and for juniors, the PSAT/NMSQT as the opening test toward college.
The counselors promote city, state and national leadership development seminars such as Girls State, the Tennessee Governors Schools, and summer seminars at the various military academies and on college campuses, assisting students with applications and recommendations. They also help students investigate volunteer opportunities at the Memphis Zoo, Le Bonheur Children's Hospital, Catholic Charities and St. Jude Hospital.
Meet Our Team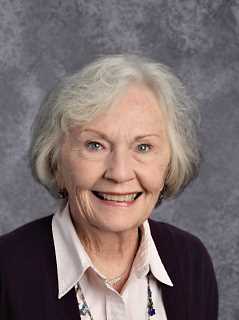 Mrs. Barbara Olson, Counseling Director
Senior Counselor
bolson@saa-sds.org (90) 435-5841
Barbara earned a Bachelor of Arts Degree in English from Memphis State University and a Masters Degree in Counseling and Personnel Services from Purdue University. She also has a certificate in Montessori Education. Barbara has been a counselor for 35 years, and was on the faculty at another independent school in Memphis and on a college counseling staff in Illinois. She has several professional memberships.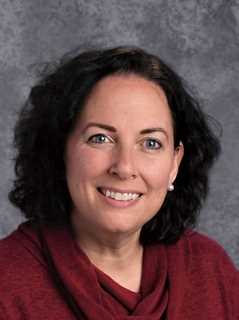 Mrs. Maria Smith, '82
Freshman Counselor
msmith@saa-sds.org (901) 435-5809
Maria is in her 23rd year as the freshman counselor at St. Agnes Academy. She has a Graduate Degree in Counseling and Personnel Services plus 25 additional hours in School Counseling from the University of Memphis. She is certified as a K-12 Counselor, is a member of American School Counseling Association and has training in mental health, school and grief counseling.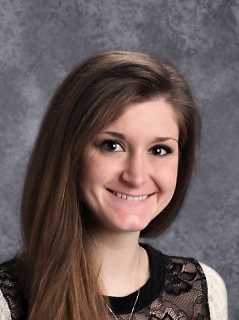 Mrs. Meghan Kilkenny
Sophomore Counselor
mkilkenny@saa-sds.org (901) 435-5885
Meghan received her Bachelor of Arts Degree in Psychology from Christian Brothers University and her Master of Science in Counseling from The University of Memphis. She is a graduate of St. Agnes Academy and a Nationally Certified Counselor, along with a member of the American School Counseling Association.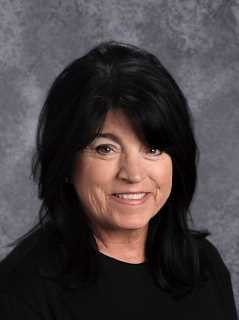 Mrs. Joy Rice
Junior Counselor
jrice@saa-sds.org (901) 435-5804
Joy received her Bachelor of Science Degree in Education from the University of Memphis and her Master of Psychology degree from Canyon University. She has 44 total years of experience as an English teacher, English department chair, counselor, and college advisor. She holds memberships in the American Psychology Association, the American School Counseling Association, National Association for College Admission Counseling, and the Jungian Institute.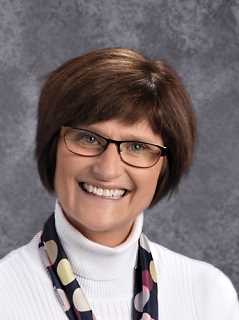 Mrs. Mary Jane Schifani
Registrar
mjschifani@saa-sds.org ( 901) 435-5803
Mary Jane received her bachelor's degree in Social Work from the University of Memphis. She has been a member of the St. Agnes-St. Dominic family for the past 18 years, serving as the Administrative Assistant to the Dean of St. Dominic School and most recently as St. Agnes-St. Dominic Registrar. She is the proud mother of three SAA-SDS graduates.
Justice Respect and Peace
Be Peace...Build Peace...Preach Peace
At The Dominic Community of Schools we are committed to the respectful treatment of all people. In 2015 we launched our Justice Respect and Peace Program to enhance our school;s devotion to the guiding principle of promoting peace. Modeled after the Olweus Bully Prevention program, the Justice, Respect and Peace Program (JRP) is a school-wide approach to the prevention of behaviors and situations that may lead to bullying.
The program's name is based upon our school prayer in which we ask God to, "help us to stand up for the rights of others and to promote justice, respect and peace in our School and world communities." The goals of the JRP program are to reduce/prevent the development of bullying problems and to achieve better peer relations at school. Our entire faculty has received training, and the school has established protocol guidelines to address any bullying incidents that may occur.
These guidelines are on display in classrooms and hallways throughout campus, serving as a daily reminder that we are committed to the respectful treatment of all people.Students sign Peace Pledge posters that will hang in the hallways. One of the most important components of the program focuses on class meetings. Students regularly meet with teachers to engage in conversations addressing a wide range of topics pertaining to the human issues that affect all of us in both our school and world communities. These meetings help create a unified message that we are a school devoted to caring for all of its members.
Guiding Principles for the Justice, Respect and Peace initiative
1. We are KIND to everyone.
2. We STAND UP for others.
3. We REACH OUT to those who are left out.
4. We find an adult who will HELP if we cannot.